When you know how, this classic pasta dish is quicker and easier than bacon and eggs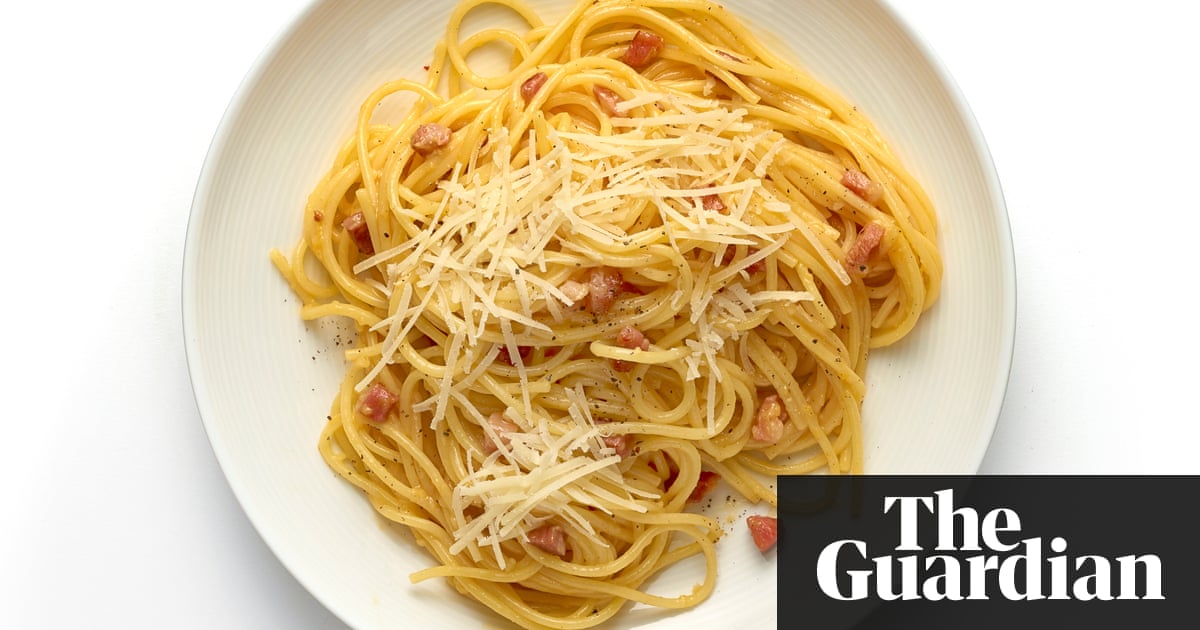 A big plate of bacon and eggs for dinner little wonder that this Roman classic is so popular in the UK. Yet the fear of ending up with a pasta omelette puts many carbonara fans off making it at home, though once you know how, it is in fact far quicker and easier than even our own dear fry-up.
Spaghetti carbonara
Prep 10 min
Cook 15 min
Serves 2
1 tbsp olive oil
1 garlic clove, peeled and sliced
75g unsmoked pancetta (or guanciale), cut into small cubes
250g dried spaghetti
2 whole eggs plus 1 egg yolk
25g pecorino romano, finely grated
25g parmesan, finely grated
Black pepper
Nutmeg (optional)
1 Heat the plates
Youll be taking the pan off the heat to finish the dish, so put two plates or shallow bowls in a low oven to heat up: this will help keep your carbonara warm.
2 Fry the garlic
Heat the oil in a wide, shallow pan on a medium flame, cook the garlic until it turns pale gold, then scoop out and discard. Be careful not to burn it or it will taste bitter.
3 Fry the meat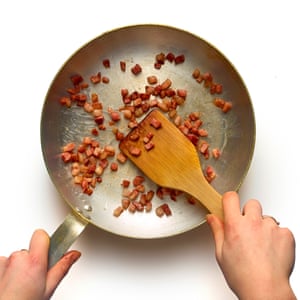 Read more: http://www.theguardian.com/us